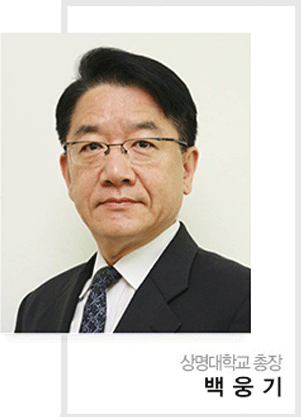 President's Greetings
Thank you for visiting us here at the International Language and Culture Education Center (ILCEC) of Sangmyung University.
Sangmyung University has been cultivating a harmonic character that is required by the era. Our Charter is premised on future-oriented, creative, practical and competent humanistic principles that are founded on truth, justice and love for the past 80years, Furthermore, we have made efforts to create new fields of study and conduct leading research to fulfill the demands of the era and society based on our excellent teaching staff.
Through the Korean Language and Culture Education Center we are also concentrating on teaching international students and Korean residents abroad Korean language and culture so as to better comprehend korea and to play a role as a bridge between different nations and culture at the ILCEC of sangmyung University, which is the center of language education, as an effective way to learn both Korean language and culture.
We hope that in this globalized era you can play a leading role based on the education and knowledge you acquire through studying at the KLCEC.
President of Sangmyung University BaekEhungGi